We take our responsibility seriously
In the production of our products, the methods we use always follow environmental legislation and the latest technological standards. We believe that environmental awareness is just as important to a sustainable, future-orientated corporate strategy as economic foresight.

We therefore pay close attention to ensuring optimum use of natural resources from the initial development phase of our products and in product design. We place great importance on the continuous enhancement of our production techniques with regard to environmental protection. The same standards that we apply to ourselves in terms of environmental protection are, of course, also applied to the selection process for our partners and suppliers.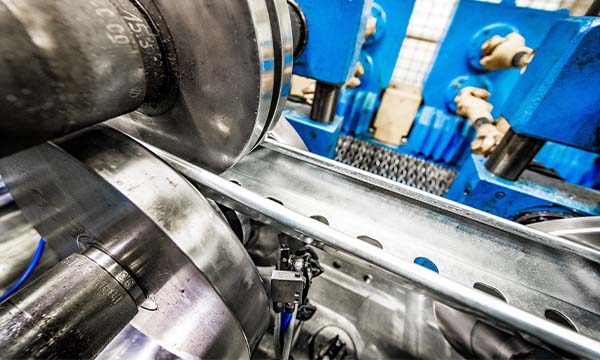 Environmentally friendly production
We make sure that the methods we use in developing and producing our quality products are in line with the best available technology. The continuous improvement of our production technologies in consideration of the latest environmental legislation is a matter of course for us.
We use recycling and modern wastewater technology to protect the environment in all of our electroplating systems and surface treatment procedures Wastewater is processed in batch systems with dual backup; ion exchangers are used for water treatment. We also strictly ensure that all requirements of the current Wastewater Regulation (Abwasserverordnung) for metal processing are complied with in terms of flushing technology, reuse of flushing water as well as partial flow treatment.
We refrain from using hexavalent chromium in our galvanisation process to the greatest extent possible in order to prevent harm to the environment. Instead, we use greater layer thicknesses of up to 12 μm so that we can still offer treated surfaces with high resistance to corrosion. We use resistance welding or clinching in welding and connection procedures to minimise harm to the environment caused by welding additives. Waste and residual matter are already markedly reduced during production due to the constant improvements to our production process. We refrain from using CFCs in all products which require propellant gases.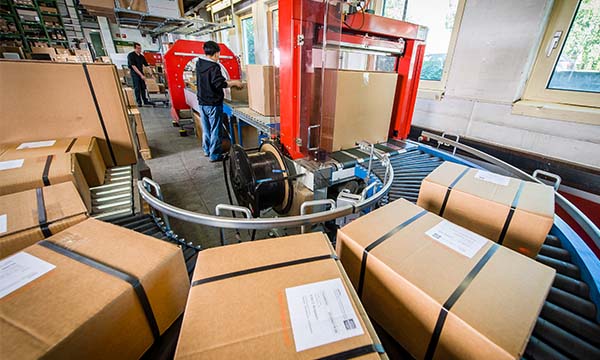 Packaging and recycling
The use of modern packaging machines allows us to save large amounts of packaging material: Ideally dimensioned packaging cartons ensure that we do not require any special packaging or material for filling the package units. Film packaging and dunnage are only used in small quantities and separated according to sort.
We work with high-performance partners so that we can offer our customers trouble-free, disposal at no cost and provide environmentally friendly reclamation of packaging material of all kinds, such as paper, cardboard, carton, strapped bundles made of steel or plastic or PE bubble wrap. All packaging is disposed of free-of-charge at our customers' locations and is then recycled to reclaim its materials. This helps conserve natural resources and relieves the burden on the environment.