High-performance die-cutting
Our eccentric presses with a press capacity from 80 to 160 tons are suited for processing material with a slit strip width of up to 500 mm and a thickness of up to 8 mm. Our core competency is high-performance die-cutting for large lot sizes in serial or special production. The parts are punched directly out of the coil with up to 200 strokes.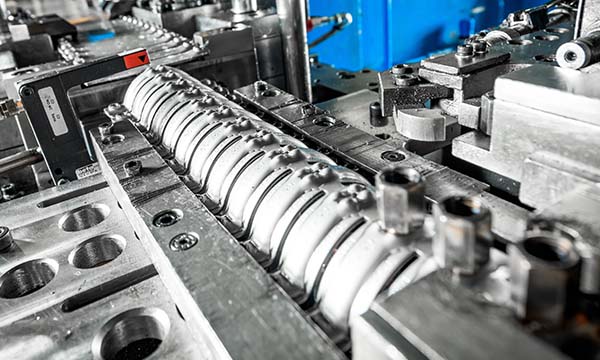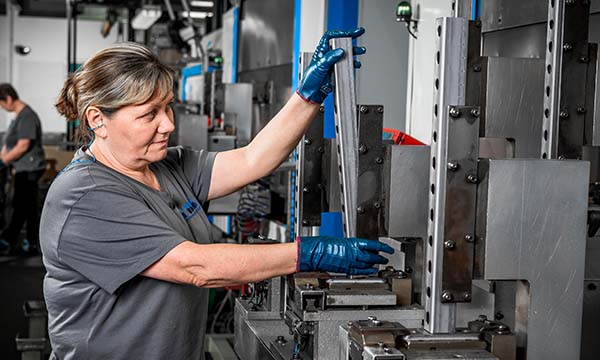 Serial production
Our serial production makes use of progressive dies which are designed for high loads and still retain maximum precision after long periods of use. We also use welding robots. In pipe clamp production, the welding process is conducted in the press at a power output of 80 to 120 kVa during the die-cutting procedure.
Variant production
The production of variants includes tapping and rolling machines as well as our comprehensive equipment such as resistance welding with a welding power output of 80 to 150 kVA. Our tool construction department ensures that standard tools are flexibly adapted for manufacturing variants and quickly and precisely tailored to our customers' requirements.